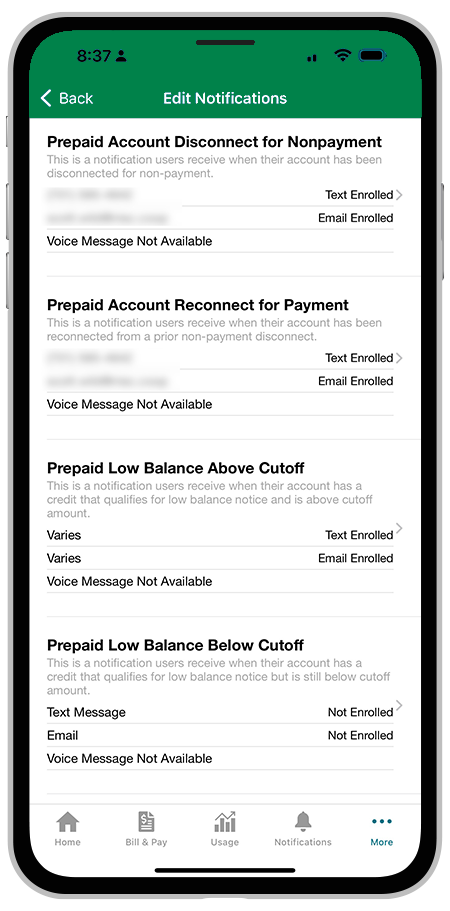 PowerMyWay is Craighead Electric's prepay program that lets you pay for your electricity before you use it, just like you do for many other things in life. You can buy as much or as little energy as you need and track your usage right in the SmartHub app. Intelligent tracking in SmartHub estimates how many days of energy you have left and text/email notifications keep you informed.
PowerMyWay gives you more control over your budget and helps you avoid unexpected bills. If you run out of credit, your service will be temporarily suspended until you add more money to your account. But don't worry, with prepay, there are no fees for disconnection or reconnection, and no payment fees either. You also don't need a deposit and are immune to late fees. PowerMyWay is available to any residential member.
Visit the PowerMyWay page to find out more about how PowerMyWay works, our most flexible payment option yet.