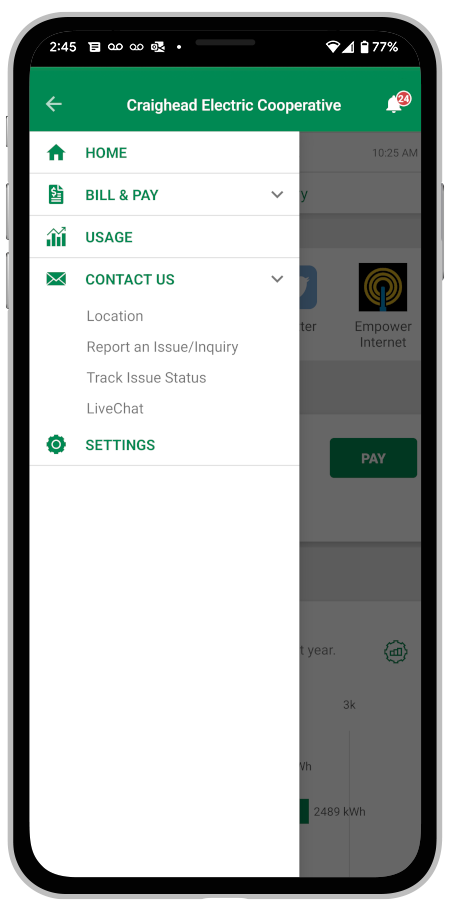 We are excited to announce that Live Chat service is now available to all Craighead Electric Cooperative members. This new feature allows you to instant message with a member service representative about any questions, concerns, or general account inquiries you may have.
You can access Live Chat via SmartHub in the contact us menu to instantly connect with a representative. You can also access Live Chat from our website at craigheadelectric.coop after answering a few automated prompts to quickly get you to the right person.
Live representatives are available to chat during regular business hours. We hope this service will make it easier and faster for you to communicate with your electric cooperative and get the assistance you need.