Craighead Electric Cooperative is more than just an electric power provider. We also offer lighting as a service for our members who want to brighten up their properties. Whether you need a street light, a security light, a flood light, or a yard light, we have the right solution for you. 
You can choose from two different types of lamps to suit your needs and preferences. All you have to do is pay a flat monthly rate for the lamp you select, and we will install it on any existing power pole on your property. If you need a new pole for the light, we will charge you an extra $3 a month for the pole maintenance. That's all there is to it! You don't have to worry about increased electric usage, because the power for the light does not go through your meter.
You also don't have to worry about any maintenance or repair issues, because we will take care of them at no extra cost. The monthly rate includes everything you need to keep your light shining bright. If you notice that your light is not working properly, such as not turning on at night or not turning off during the day, just give us a call or report the issue on SmartHub and we will send your serviceman to fix it as soon as possible.
We only use LED lamps for new installations because they are more energy-efficient, durable, and aesthetically pleasing, but we can still service older lamps if you already have them. If you have an older style lamp and want it changed to an LED fixture, you can request it, but know that a $75.00 trip charge will be applied if a member requests to change out an existing fixture that is not in need of maintenance.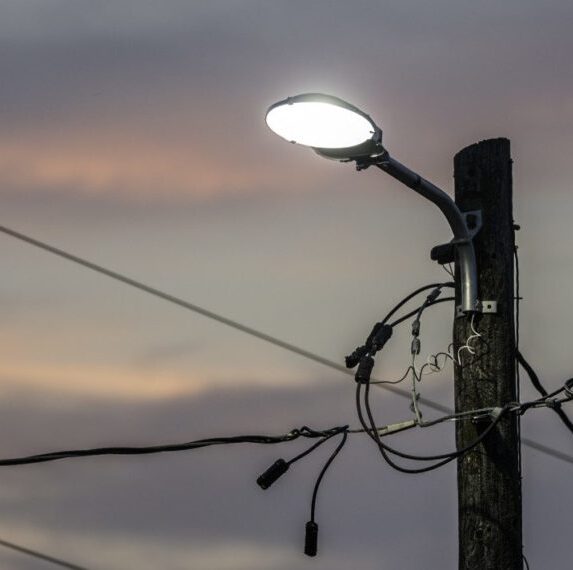 If you have a dark spot in your yard, parking lot, or pasture that could use some illumination, don't hesitate to contact Craighead Electric Cooperative; we will help find the best lighting option for you.