Craighead Electric Cooperative, like most cooperatives, has always been highly involved in the community (Concern for the Community is the seventh cooperative principle). Over the years, Craighead Electric employees have participated in charitable sports events, fundraisers, gift drives, and sponsorships with varying frequency and commitment, but the realization was made that we could do more.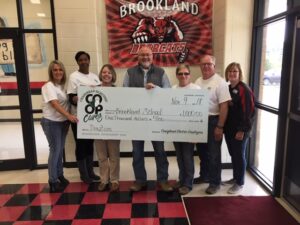 In 2018, the Co-Op Cares campaign was launched as a 501(c)(3) nonprofit. It is an employee-sponsored community fund with the mission to support various local charitable organizations. It does not receive any funding from Craighead Electric or its members. Employee contribution is voluntary, but Co-Op Cares currently benefits from over 90% employee participation.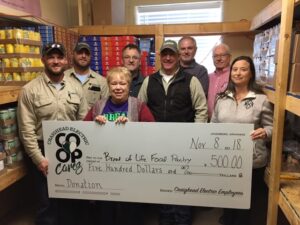 The first year of the campaign has been an outstanding success, with dozens of charitable groups, school programs, food banks and others receiving a total of more than $30,000 due to the generosity of the Craighead Electric Cooperative Employees and other Co-Op Cares donors.
Thank you to all who have contributed. To learn more about Co-Op Cares visit coopcares.net.