Changes to net metering (solar) compensation
Recent changes in Arkansas law will result in a change to the compensation received by net metered accounts. This will affect current and future solar members
differently.
Currently, net metered accounts are compensated at a one-to-one kilowatt hour rate for all energy exported to the grid. Beginning in October 2024, all new net metered accounts will instead be compensated at the avoided cost rate, or about half the current rate. Any net metering accounts in operation before October 2024 will be grandfathered in at the current one-to-one compensation until the year 2040.
There are currently no details on what exact pricing structure will replace one-to-one net metering. Craighead Electric will communicate those specifics once they are finalized.
Learn more about our net metering program and going solar at craigheadelectric.coop/net-metering.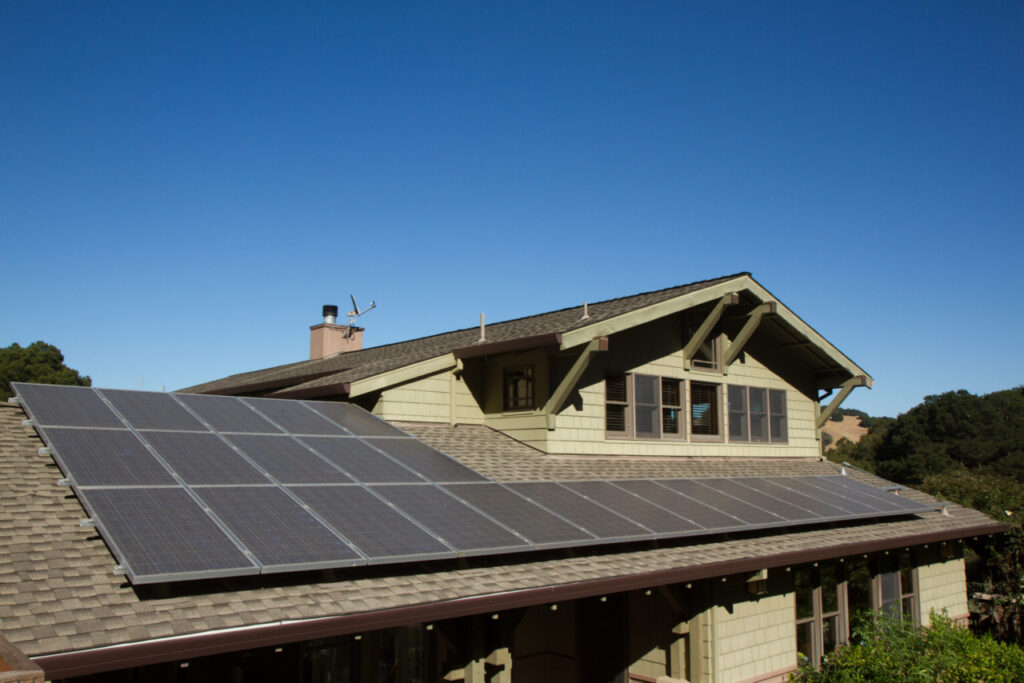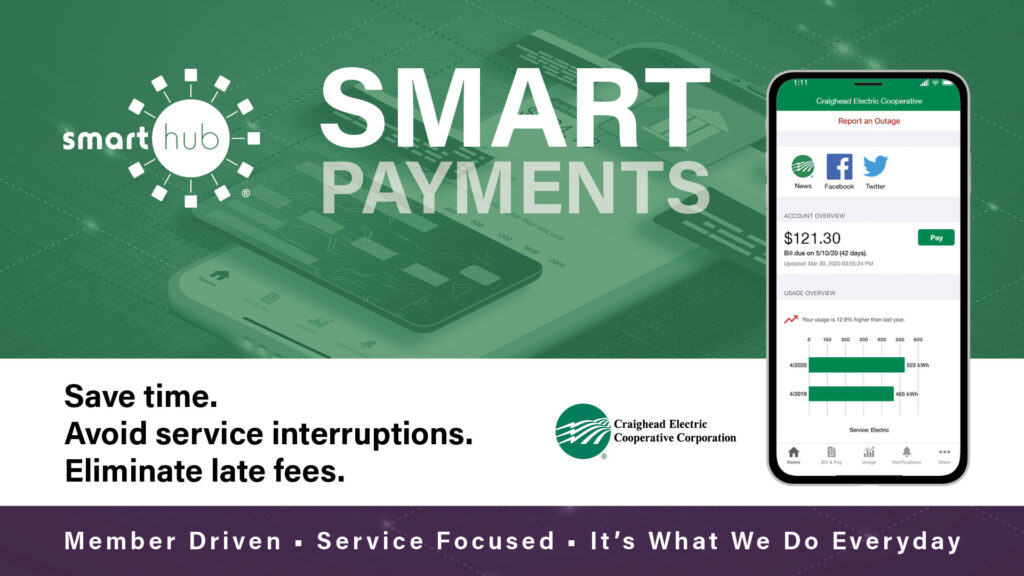 SmartHub 101: Pay now without registering
A lesser known but occasionally useful feature of Craighead Electric SmartHub member portal is the Pay Now Site. Pay Now allows anyone to make a one-time online payment without registering or logging in to SmartHub. All that is needed is the LAST NAME of the primary account holder (or Business Name if it is a commercial account) and the billing ACCOUNT NUMBER.
Making a payment without logging in is useful if you have forgotten your credentials and just want to make a quick online payment. The Pay Now page has also been used by generous benefactors or other responsible third parties to help others pay their electric bill. For example: a parent or guardian pitching in to help an independent child pay their electric bill without sharing full access to their account.
To use Pay Now, navigate to the Pay Now page on our website. Enter the desired account number and Last Name/Business name and click submit. You will be taken directly to a page where you can submit a one-time payment. No payment source details are stored during a Pay Now transaction.
Try Pay Now today or sign up for SmartHub to make paying your electric bill easier than ever before. If you have any questions about Craighead Electric Cooperative's SmartHub app, contact us.
CECC offices will be closed Monday, May 29th to allow our employees to celebrate the memorial day holiday with their families.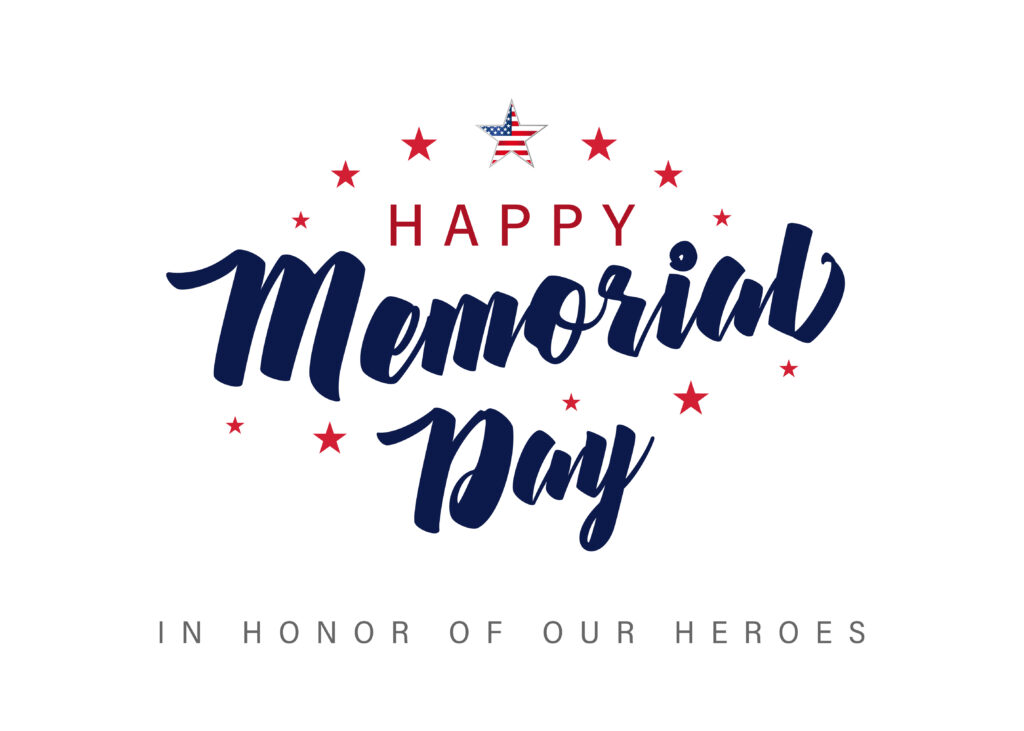 Explore the DOE Energy Savings Hub
US Department of Energy has launched its Energy Savings Hub, to help American consumers in the market for clean energy or energy-efficient products and upgrades keep track of the tax credits and upcoming rebate programs available to them. You can easily access the DOE Energy Savings Hub at energy.gov/save. This online one-stop shop provides homeowners, renters, and drivers key information about clean energy rewards available to slash energy bills.
On Aug. 16, 2022, legislators signed the landmark Inflation Reduction Act (IRA) into law. The law includes $391 billion to support clean energy and address climate change, including $8.8 billion in rebates for home energy efficiency and electrification projects.
These home energy rebate programs will help American households save money on energy bills, upgrade to clean energy equipment and improve energy efficiency, and reduce indoor and outdoor air pollution. DOE estimates that the historic home energy efficiency and electrification consumer rebates authorized will save households up to $1 billion annually.
It is up to the individual states to set up programs to distribute many of these rebates, so specifics on how funds will be made available in Arkansas are sparse. Craighead Electric Cooperative will keep its membership informed on this and other opportunities to take control of their energy use.
If you have questions about your energy use, would like to inquire about an in home energy audit, or are seeking guidance on how to be more comfortable and energy efficient in your home, call Craighead Electric at 1-800-794-5012.